SW US Trip with Marion C. and Sue Hope
Las Vegas - Stop 11
Monday, May 25
Up leisurely and on the road to Las Vegas. The drive was relatively short on this leg so we elected to drive west of Las Vegas in order to go into California - just to be able to say we had been all the way to California (grin). Unfortunately, there was a huge hour long traffic backup on Interstate 15 all the way into California. But, being stubborn - and having no exits, we stuck it out and did, indeed, enter California. We turned around and went back into Nevada and Las Vegas and proceeded to hunt up Marty and Jenny Hope's home where we were to visit that night and part of tomorrow. Marty is the president, and Jenny the secretary, of the Clan Hope Society and I met them (virtually) several years ago.
We stopped for gas and lunch, then followed the mapping system to Marty and Jenny's subdivision. Unfortunately, the mapping system didn't know that the street it had selected to enter the subdivision sported a very large, substantial gate with an equally substantial chain and padlock. A quick call to Marty rerouted us and, with the code to open the gate at the second entrance, we made our way to Marty and Jenny's. We had a great visit and we were quickly made to feel at home. The Florida water an firewood, both in short supply in the desert, may have contributed to this (grin). After a great evening and good night's sleep, we arose to breakfast and more socializing. Here's the photo of Marion, Sue, Dot and I with Marty and Jenny after breakfast.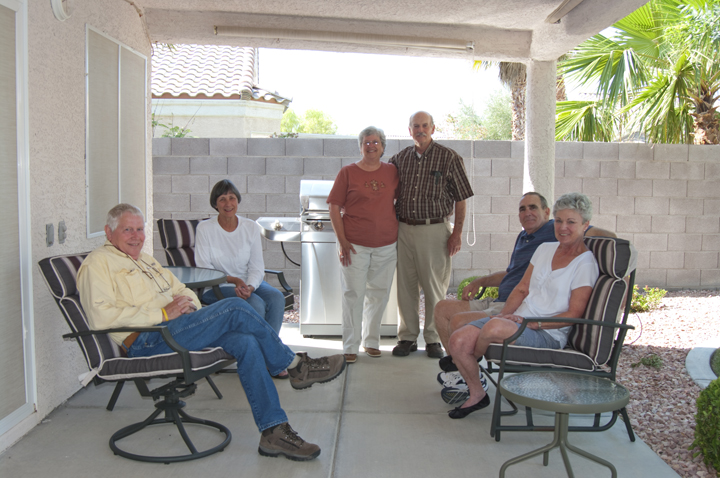 We had lunch at one of the casinos - this IS Las Vegas after all. We left directly from the Casino, heading for Springdale Utah which is the closest town to Zion National Park. Along the way, however, we stopped by the Valley of Fire Nevada State Park where there was a good example of rock art or Indian writing.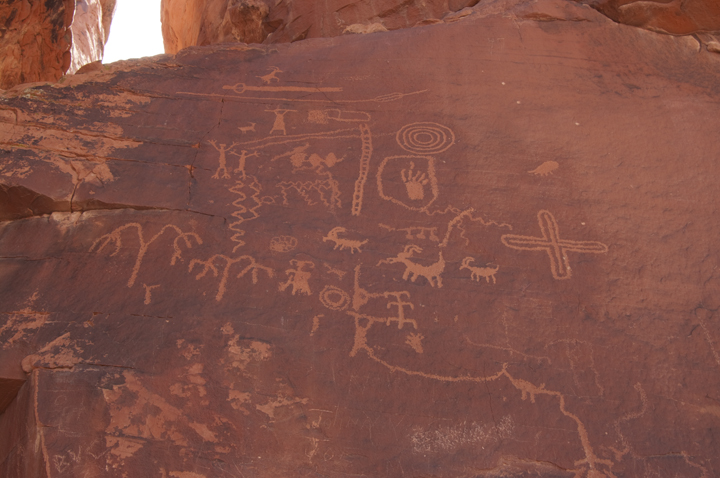 Here are some flowers (?) that I encountered while walking around the rock art site.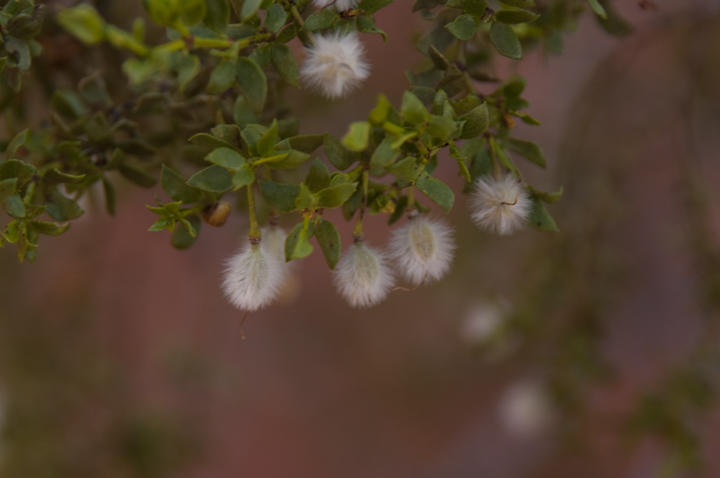 And here's another that I found nearby.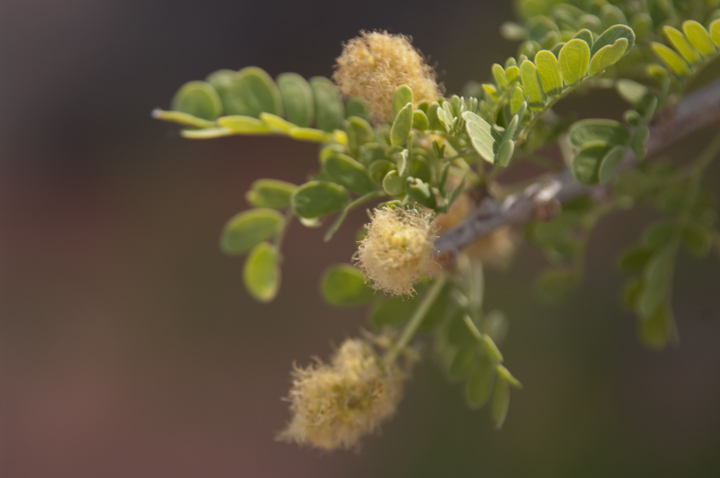 We left the Valley of Fire and set off for Springdale.