SW US Trip with Marion C. and Sue Hope
New Orleans, Stop 2
Thursday-Friday, May 14-15
Leaving Gainesville around 10:30AM, put us around 7:00PM getting into Madisonville where we had dinner with cousins Betsy and Norm Stafford at Morton's Seafood Restaurant, a local traditional New Orleans type eatery. After a fun evening with Norm and Betsy, we drove the 26 miles across Lake Pontchartrain to Dot's sister, Ruthie and husband Jerry's, home on the campus of the New Orleans Baptist Theological Seminary where we were staying the next couple of nights.
The next morning, cousin Betsy Stafford picked us up for a daylong tour of New Orleans. The first portion of the day was devoted to Betsy's devastation tour. Dot and I have taken this tour with Betsy every year since Katrina while visiting for the New Orleans Jazz Fest. The changes have been slow but there has been progress. We visited the Lower Ninth Ward, arguably the most devastated area in metropolitan New Orleans.
There were many areas where there were no homes left although there had been a complete neighborhood with houses on every lot.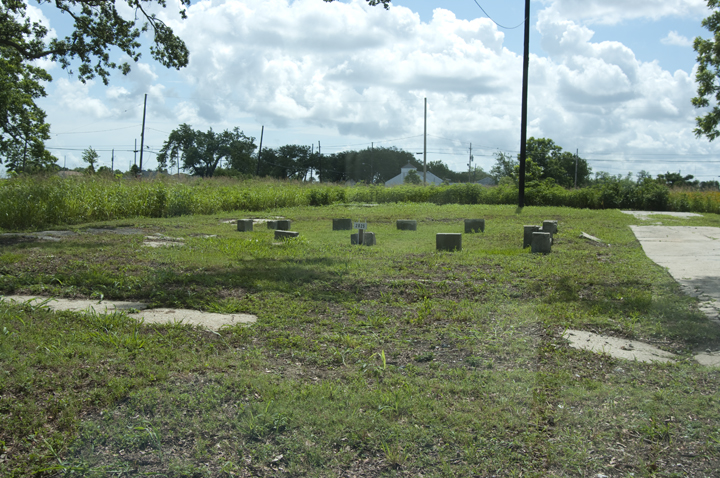 This Church remains empty and unused because its congregation - the neighborhood - hasn't returned yet.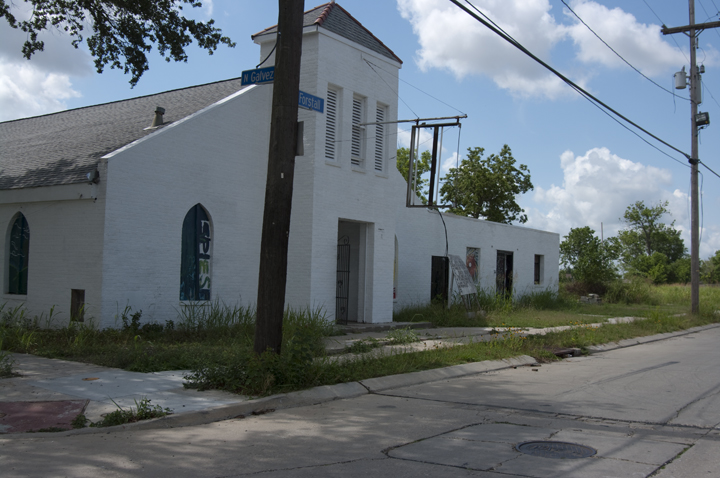 One of the more encouraging signs was the group of "Make It Right" houses being constructed. Actor Brad Pitt and a wealthy philanthropist actually began doing something about the destroyed Lower Ninth Ward. Pitt started the Make It Right Foundation to begin building houses in the area. The houses are architecturally designed, are required to be "green" and cost less than $150,000. Here are a couple of examples.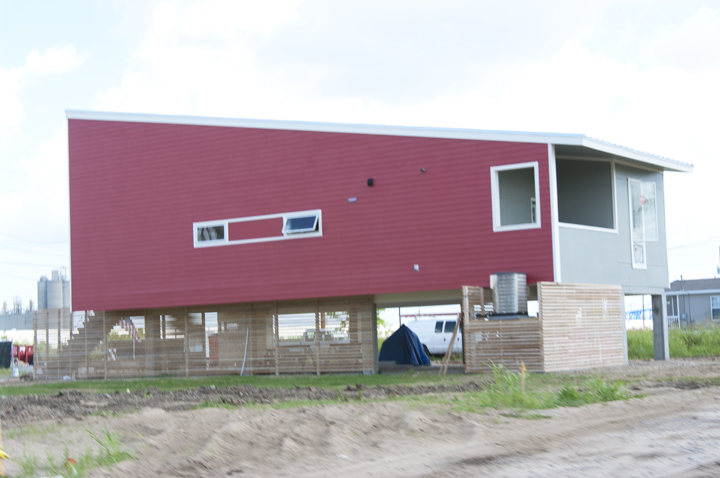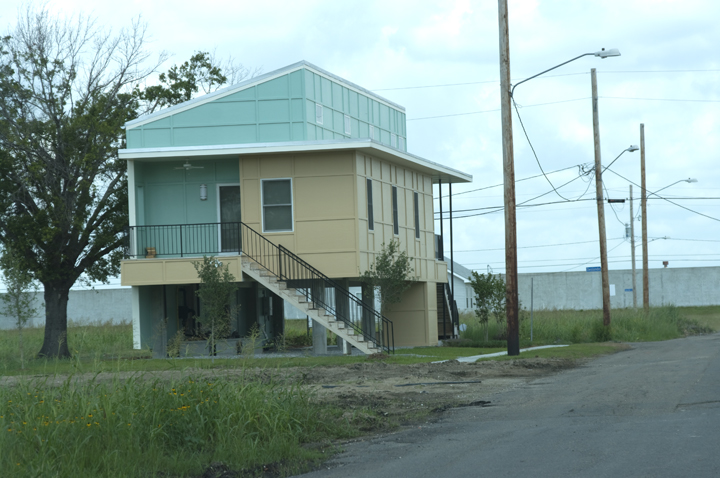 Another encouraging area is the Musicians' Village. This project was started by Harry Connick, Jr. and Branford Marsalis. The homes are being built by Habitat For Humanity and are purposely painted in a very colorful motif - maybe to mimic Caribbean housing. Again, these are moving people back into the totally destroyed Lower Ninth Ward. There are requirements for occupying these, sweat equity, purchasing, etc. but I am not sure what they are.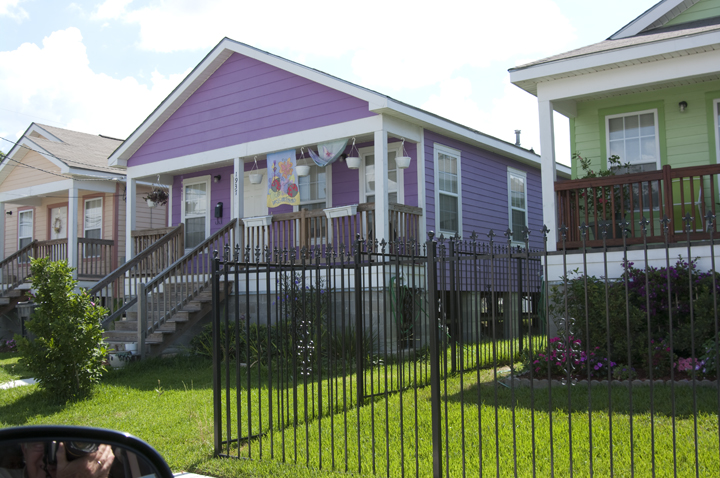 After touring the devastated Lower Ninth Ward and nearby areas, we moved into the Garden District - relatively unscathed by Katrina - for lunch at Pascal's Manale Restaurant - great barbecued shrimp. We then went down to the French Quarter and "toured". The French Quarter is one of the more interesting city elements I have experienced.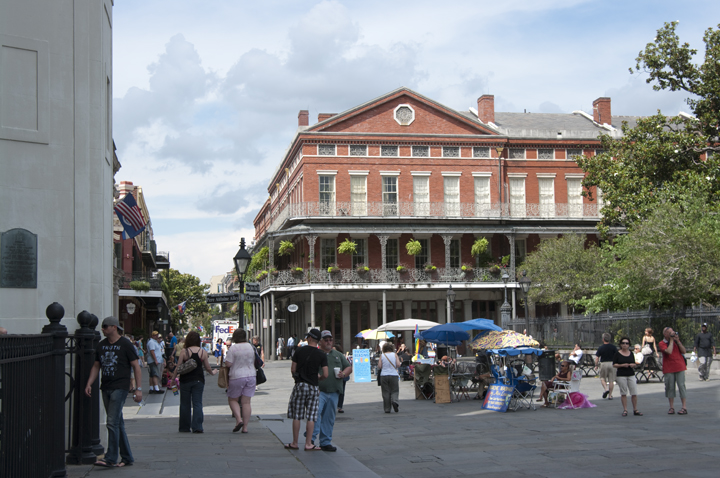 French Quarter Street Scene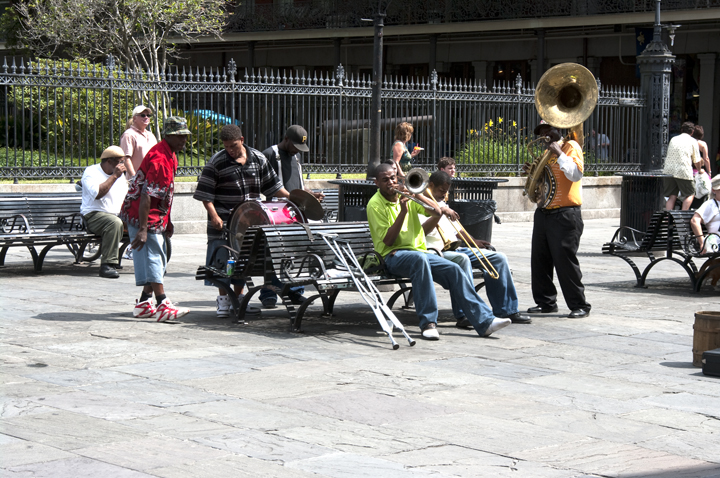 French Quarter Street Band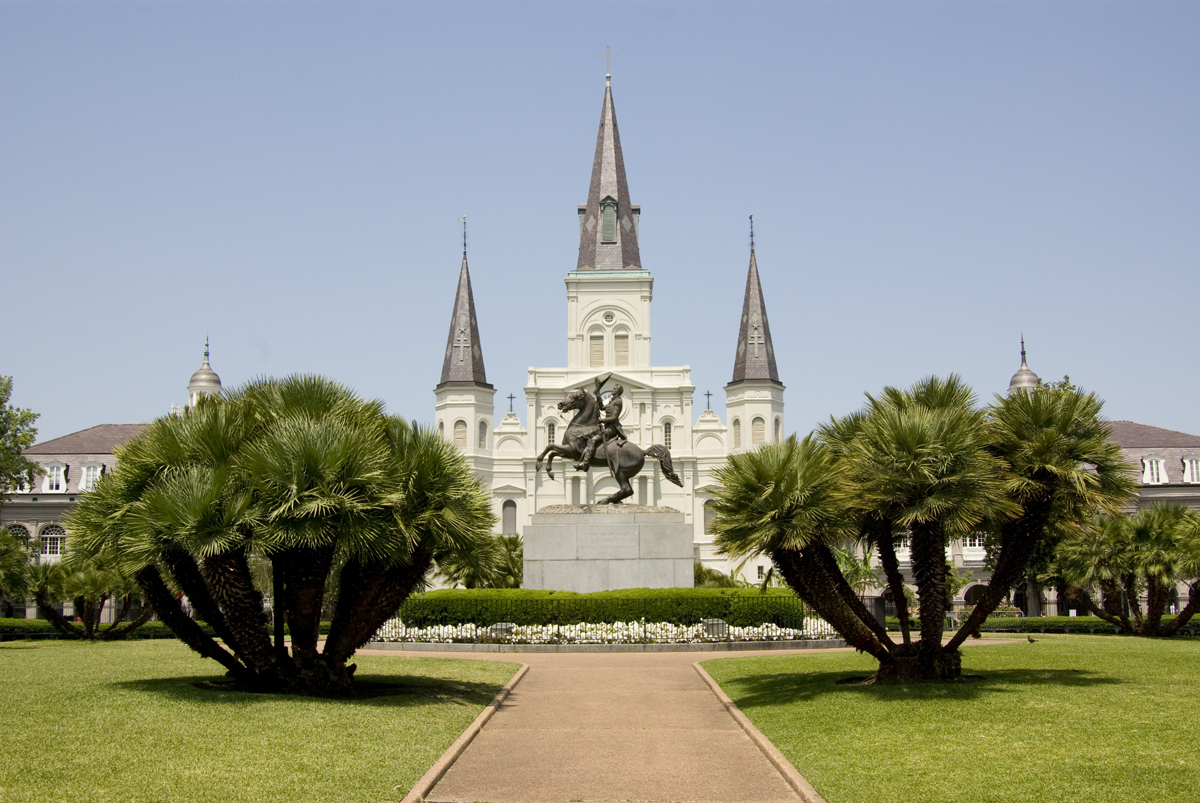 Jackson Square with Stonewall Jackson Statue and St. Louis Catherdral
One of the things that intrigues me about New Orlean's French Quarter is that you never know what you are going to encounter.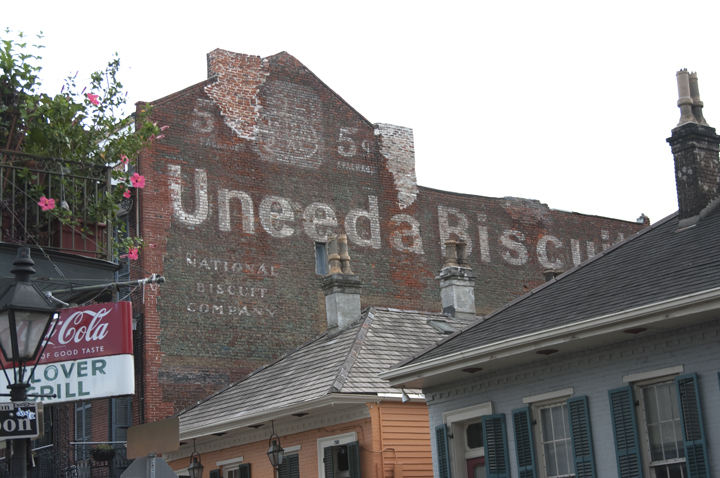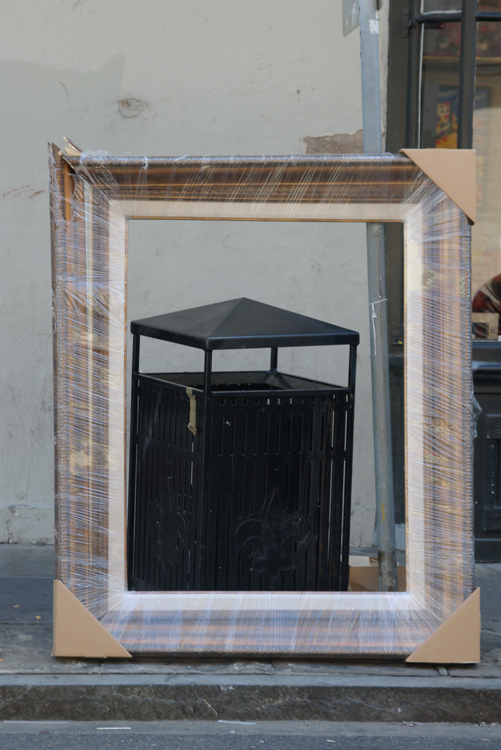 After spending the afternoon wandering around the French Quarter, Norm Stafford (Betsy's Husband) met us and we decided to do the traditional thing and finish off our day with Hurricanes at Pat O'Briens.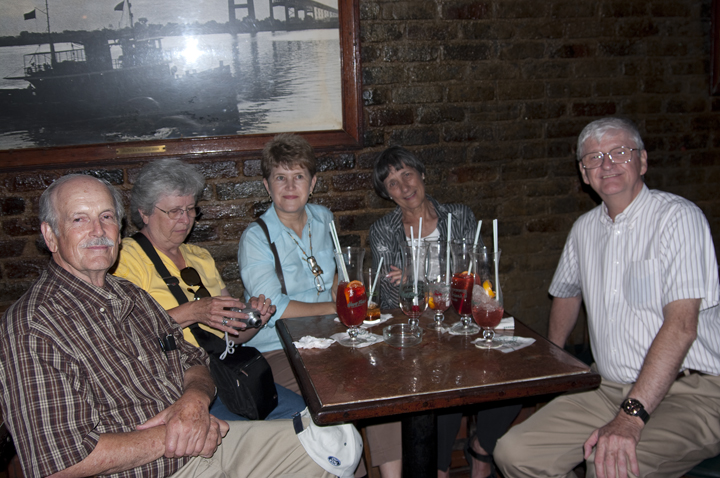 From left to right, Marion Cone Hope, Sue Hope, Betsy Stafford, Dot Hope, Norm Stafford. I was supposed to be in the space between Dot and Norm but I'm behind the camera.
After a pleasant hour at the Piano Bar in Pat O'Briens, we had dinner at Mulattes and Betsy dropped us at the home of Ruth and Jerry Garrard for the rest of the evening. Tomorrow, we head for Tyler, Texas to visit Hugh Mills, a recently discovered Hope cousin.